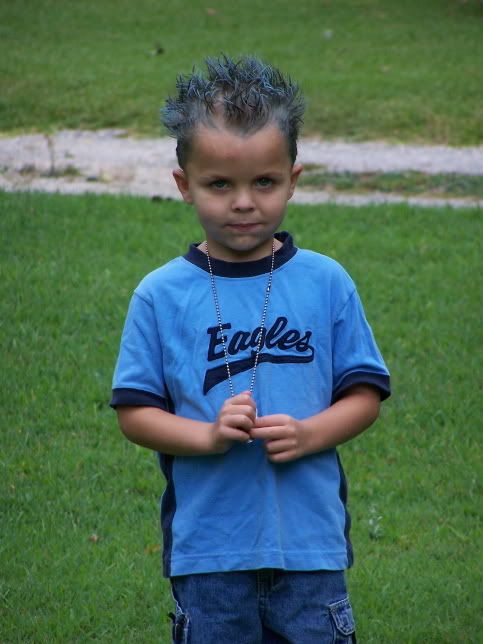 This is my son, Lucas. A few weeks ago we were riding in the car when he announced to me that he no longer likes his hair. He wishes it was
samaiyowi
(blue). So, like any responsible parent would do, we bought him some
samaiyowi
hair dye and voila. Here is Lucas with blue hair!
.
We're currently wusha (dog)-sitting a little white Jack Russell for some good friends. I came home the other day and was greeted by Daisy jumping gleefully at the fence. Avery got home before I did. The wusha is samaiyowi. Need I say more?!
.
Well, I thought the wusha was hilarious. Lucas, however, was really really angry when he saw that the wusha had used the rest of his samaiyowi hair dye!